History of Tirupati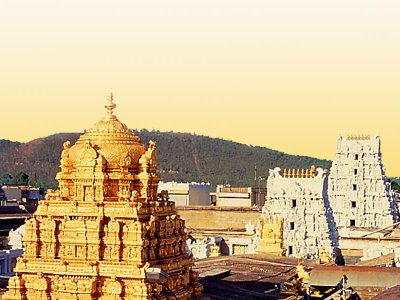 Tirupati is believed to be one of the richest temples in the country amidst beautiful surroundings. The main attractive place, the temple is an architectural example of art and style. Mostly famous for wood carvings, the place is nestled amongst the seven beautiful hills, known locally as Sapthagiri in the Eastern Ghats, Tirupati got its name from two words, "Thiru" and "Pati". These are Tamil language words, meaning respectable, where "Pati" means husband of goddess Lakshmi (Thiru).
One can see the Tirumala hills lying quite close to the city center, regarded as the second oldest rock mountains in the world. Though it is not known who built this beautiful temple of Tirupati, it was however controlled and upgraded over the years by many rulers since the 4th century AD. These kingdoms include the Pallava Kingdom, around 4th century AD, Chola Kingdom from 2nd century BC to 10th century and ultimately the Vijayanagara Empire, around 17th century BC. Also, the temple of Tirupati is known to have warded off other invasions by Muslim rulers unlike other temples of South India in the 14th and 15th century.
Since the rule of the Vijayanagar dynasty, the contributions to the temple increased, with Sri Krishnadevaraya statues along with his consorts installed at the temple portals. One can see Venkatapati Raya statue in the main temple too.
10 Places to Visit in Tirupati