Culture of Raipur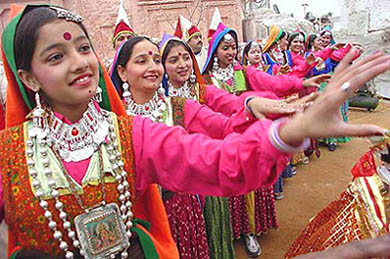 People
People of Raipur, Chhattisgarh are the simple personalities with very polite and humble behavior. They make their own identity by doing several things which are incredible and add a lot to make the place unique and alluring. Baigas of Raipur are the people who serves as a traditional practitioner curing simple diseases with the traditional methods, especially cures snake bites.
Language and religion
Chhattisgarhi and Hindi are the most common language found on the tongue of local folks. But the other languages rather dialects like Halbi, Bhunjia, Gondi, etc. are mainly used by local tribes to converse.
One can see the people of almost all the religions in Raipur and even their worshipping places are also there in this city. For Hindus, there are lots of temples; for Christians, there are so many Churches; for Jainis, there are myriad of Jain temples; and also Buddhism, Muslim and Sikhism have their religious places.
Food
Food in Raipur commonly comprises of delicious items like rakhia badi, jalebis, petha, etc. The people of Raipur basically fond of the diet food made up of wheat, jowar, rice, maize and oilseeds. In the broader sense, the food of Raipur is divided into two types – non-tribal recipes and tribal recipes.
Local festivals, Art & Music
The main festivals celebrated in Raipur with full joy and ecstasy are Gouri-Goura, Hareli, Pola, Teeja and Surti. All these local festivals are celebrated depicting an aim like Hareli is celebrated for greenery, and so on.
Music and dance of Raipur are also very attractive. Like, the most commonly seen dances in Raipur are Panthi, Soowa, Raut, Deewar, etc. Art of Raipur has also its own identity in the world of art and craft.
Things to do in Raipur ( 10 )