Raipur Tourism
| | | | |
| --- | --- | --- | --- |
| | 0 | | Reviews |
About Raipur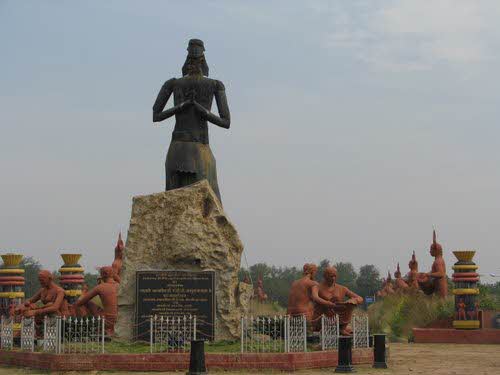 Raipur!!! One of the most enthralling cities of Chhattisgarh adds a lot to the state's tourism. Nestled at fertile land of Chhattisgarh, Raipur is well-said as "Rice bowl of India". In the fertile land of Raipur, different high quality rice breeds are produced. Being the capital city of Chhattisgarh, Raipur is gaining popularity and development at a rapid pace.
Geographically, the biggest city of Chhattisgarh – Raipur is encircled with Bilaspur in north, Bastar in south, Raigarh in east and Durg in west. Having fertile land in the major portion of Raipur, one can witness lush green vegetation all over. Mahanadi is supposed to be the main lifeline of this heavenly city and also its various tributaries-Sendur, Sondur, Pairy, Joan, Kharun and Shivnath, contribute a lot in making the land fertile.
Historical aspect of Raipur is also very interesting and formerly, it was under the control of the Mauryans. Basically, in 14th century, Raipur was established by the famous Kalchuri King named Ram Chandra. Excavations got from the old places clearly states that they are of the 9th century period.
The climate of Raipur is tropical throughout the year but the best time to explore this awesome city is during the months of October to March. For reaching this place, there is well-connectivity through all the three means as the city is situated on Mumbai to Howrah highway.
Besides having great appealing commercial aspect, Raipur is now emerging as an excellent tourist destination in Chhattisgarh. The main attractions are Burha Talab, Mahant Ghasi Das Memorial Museum, Dudhadhari temple, and much much more.
Shopping in Raipur is also very exciting and interesting. There are lots of things available for purchasing and the main are handicraft products, zari textiles and other carving items too. So, what are waiting for!! Pack your bags and make a move towards Raipur of Chhattisgarh!!!
Raipur Fast Facts
City: Raipur
District: Raipur
State: Chhattisgarh
Country: India
Famous for/as: Lakes
Best Season: Oct - Mar
Summer: 22 - 37°C
Winter: 19 - 32°C
Rain: Jun - Sep
Area: 326 km2
Altitude: 298.15 m (978 ft)
PIN Code: 492xxx
STD Code: 0771
Raipur News Papers
Hindi: Desh Bandhu
Languages: Hindi
15 Places to Visit in Raipur