Palace in Mahabaleshwar, Maharashtra
Popular
1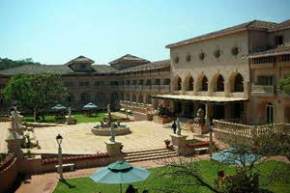 Morarji Castle
Heritage
Famous for: Exquisite architectural style of British era

---
Morarji Castle is also one of the must-see attractions of Mahabaleshwar. It is situated in Mahabaleshwar terrains encircled with lush greenery and stunning picturesque. This is also one among th...
Upcoming
2
Mount Malcolm
Heritage, Nature
Famous for: Astonishing mansion having unique architectural style

---
Mount Malcolm is not only populous place among the local people and tourists from all over the country but was also most-liked place of the famous personalities like John Malcolm. He was the man...
Things to do in Mahabaleshwar ( 14 )