Ooty Tourism
| | | | |
| --- | --- | --- | --- |
| | 0 | | Reviews |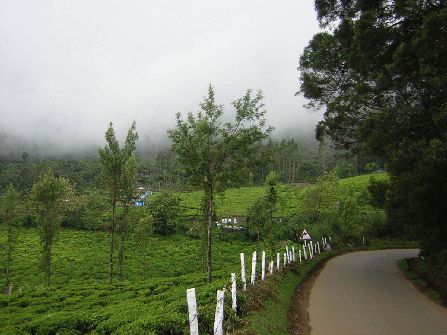 About Ooty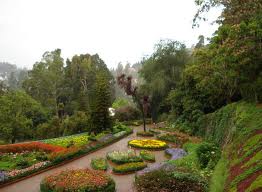 Ooty!! Astonishing destination of Tamil Nadu nestled in the foothills of Nilgiri Mountains of Southern India. Ooty was well-addressed by Pandit Jawaharlal Nehru as the queen of the hill stations and therefore, it is gorgeous tourist destination of Nilgiri district in Tamil Nadu.Literally, the word "Nilgiri" means Blue Mountains. So, the location of this awesome city itself speaks a lot about its tourism. Ooty is also familiar as Udhagamandalam and is the stunning capital city. This heart-captivating town is situated at 2286m above the sea level. Ooty is at the top position in the list of honeymoon destinations and also it is best place for those who are fond of adventure and excitement!!
For tourists, train journey in a mountain area is really very exciting. This train starts it journey from Kallar and passes through myriads of curves of hill stations and also passes through haunting tunnels. This train journey allows you to capture eye-catching and dazzling views of lush vegetation and tea gardens in your heart as well as cameras. While crossing from such isolated track, from Kallar to Coonoor, visitors would find it interesting to see the changes in the vegetations of the areas. Even route to Ooty is also quite entertaining and enjoyable with numerous soaring mountains, deep forests, rambling grasslands and widespreaded tea and coffee gardens. All these focal points are more than enough to allure visitors in large number from all over the world.
The city offers stunning picturesque to its visitors. God has blessed this city with bountiful natural beauty where one can witness superb tea and coffee plantations. Besides this, there are lots of other trees like pine, eucalyptus, conifers, etc. to offer spectacular views. Basically, large areas of the hills are conserved as natural reserve forests and so, permission is required to enter into non-camp areas. In tourism industry, Ooty has made its unbeatable place.
Ooty Fast Facts
City: Ooty
District: The Nilgiris
State: Tamil Nadu
Country: India
Known As: Queen of Hill stations
Famous for/as: Hill Station, Honeymoon, Scenic
Best Season: Feb - May and Sept- Nov
Summer: 12 to 29°C
Winter: 5 to 24°C
Rain: Jun to Sep
Area: 36 km2
Altitude: 2240 m
PIN Code: 643001
STD Code: 0423
Ooty News Papers
English: Business Line, New Indian Express
Tamil: Kumudam, Maalaimalar
Languages: Tamil
15 Places to Visit in Ooty