History of Nashik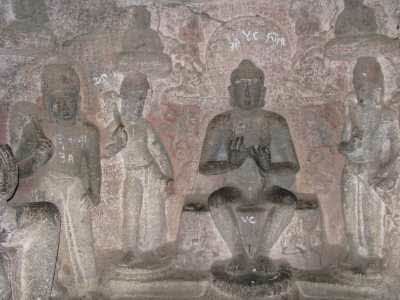 The history of Nashik finds its way in the mythological evidences cited in the Ramayana. It is believed that during their exile, Lord Rama with his wife Sita and brother Laxmana, stayed here for some time. This is the place where Laxmana cut the nose of Shurpanka, the sister of Ravana and thus the city is called as 'Nashik'.
In the Mughal period, King Aurangzeb got attracted by the beauty and charm of the rose gardens of the city, so he named it as Gulshanabad means the city of flowers. In 1751, the city was taken over by the Peshwas and they gave it the present name of Nashik. During this period, Raghobadada and his wife AnandibaiPeshwa settled at Anandwali in Nashik.
Later on in 1818, the city was surrendered to the British and got disturbed during the freedom struggle movement of India. The city was a major centre for the revolutionary activities of the freedom fighters and it retained its lost glory once again after 1860. Gandhiji's non-cooperation movement and Dr. Ambedkar's Temple Entry Movement and Mass Satyagraha were also organized in the city. Nashik developed as a full-fledged district in 1869 with 13 talukas. Since then, it emerged as a major trade and commercial centre of India and it flourished into peace and prosperity.
10 Places to Visit in Nashik