History of Munnar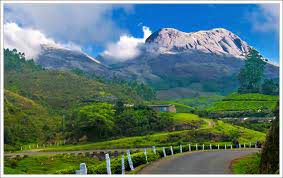 History relevant to Munnar is full of pleasure and excitement as it is totally linked to the colonial era during which the ruling power is under the British. Literally, the word "Munnar" means three rivers, both in Tamil and Malayalam language. Munnar got an opportunity to become the summer capital city of British and was being honored with the visit of Duke of Wellington.
During 19th century, A.H.Sharp was the first person to decide plantation of tea and he got the complete success. He used to plant tea sapling at Parvathi, which is nowadays a part of Sevenmullay estate.
Basically, Mr. John Danirl Munro established the city along with the help of first tribe of entire South India named Kannan Thevar. The British was able to impose their power on 588 sq.kms of land just after the permission granted by the ruling emperor of Poonjar.
Later on, in 1895, the land was sold to Messers Finlay Muir and Co. by Munro and again in 1976, it went onto the hands of Tata-Finley Ltd. The British rulers took this land for the purpose of plantations as they discovered the land to be very fertile especially for the tea, cardamom, coffee and Zinchona.
15 Places to Visit in Munnar