Monuments in Jalandhar, Punjab
Must See
1
Tulsi Mandir
Heritage, Nature, Pilgrim
Famous for: An ancient religious monument

---
TulsiMandir is a famous ancient monument in Jalandhar that houses temple of Vrinda, wife of Jalandhara. There is an old tank located at one side of temple which is said to be the bathing place o...
Popular
2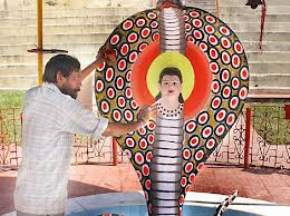 Sodal Mandir
Entertainment, Heritage, Pilgrim
Famous for: A temple and samadhi built in memory of Baba Sodal

---
Located near the Devi TalabMandir, SodalMandir is a famous religious attraction in the city. The temple is built in the memory of Baba Sodal who belonged to the Chadha clan in Jalandhar. It is s...
Things to do in Jalandhar ( 14 )