Lakshadweep Tourism
Laccadive Islands, Laccadive, Minicoy, Amindivi Islands, Lakshdweep
| | | | |
| --- | --- | --- | --- |
| | 0 | | Reviews |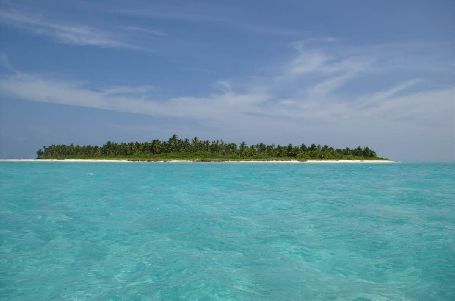 About Lakshadweep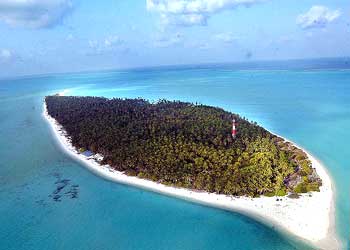 Lakshadweep!! A clutch of hundred thousand islands. No, not in reality but it literally means this in Malayalam language. For exquisite vacation, Lakshadweep is the best pick with superb coral islands, spick and span marine life, gorgeous lagoons, shining silver colored exotic beaches and lip-smacking sea foods and much much more. Therefore, those who want to spend their precious moments of life in peace and serene environment, far from hustle and bustle of the crowded city should choose the Lakshadweep as its place for this vacation.
Geographically, Lakshadweep is located only 220 to 440 kms away from the Kochi in Kerala, one of the famous states of India. In reality, Lakshadweep is a group of 36 islands spreaded in an area of 32 sq.kms. This island is the smallest Union Territory of India and has 10 inhabited islands, 17 uninhabited islands, five submerged underwater ridge (reefs) and 4 newly formed atolls. Ten inhabited islands in Lakshadweep are Agatti, Amini, Andrott, Kalpeni, Kavaratti, Kadmat, Kiltan, Bitra, Minicoy and Chetlat. Kavaratti is a capital of Lakshadweep. Bitra is the tiniest island with population of only 271 persons as per 2011 census. The main source of livelihood in the ten inhabited islands of Lakshadweep is the cultivation of coconut, fishing and coir matting.
The main entertaining activities for tourists in Lakshadweep are water sports like snorkeling, deep sea fishing, scuba diving, wind surfing, kayaking and many other adventurous activities. Lakshadweep is like a paradise for the people loving adventure and excitement in their life.
There are regular flights and ship cruises are available from Kochi to reach this fabulous Island. Here, in Lakshadweep, tourists not only enjoy adventurous activities but also they used to take pleasure of splendid nature showering its entire beauty to offer breathtaking views for them. To discover Lakshadweep, the credit goes to British but today, it is one of the best tourist destinations of India.
Lakshadweep Fast Facts
City: Lakshadweep
State: UT
Country: India
Famous for/as: Beaches
Best Season: Sep - May
Summer: 22 - 36°C
Winter: 20 - 32°C
Rain: Jun - Aug
Area: 32 km2
Altitude: 0 m (0 ft)
PIN Code: 68255x
STD Code: 04896
Languages: Malayalam, Mahl, English
15 Places to Visit in Lakshadweep