Kodaikanal Tourism
| | | | |
| --- | --- | --- | --- |
| | 0 | | Reviews |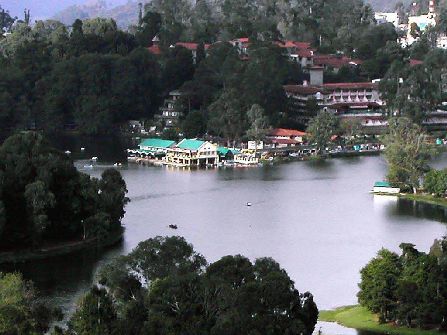 About Kodaikanal
Feeling great fragrance of refreshment and enthusiasm only by hearing the name of Kodaikanal, then think what will happen if you visit this astounding destination of India. Nestled in the midst of the Palani Hills, Kodaikanal is an icon located in Tamil Nadu. It is one of the fabulous hill stations in lying in the Western Ghats and is well-abbreviated as the Princess of hill stations. Geographically, Kodaikanal is situated at an altitude of 2133 m high above the sea level and is spreaded over an area of 21.45 sq.km. The Dindigul district of Tamil Nadu has complete control over Kodaikanal.
Kodaikanal is enclosed with wonderful valleys and villages and therefore, it is one of the most renowned hill stations in India. God showered full natural splendor over Kodaikanal and so, a rare flowering plant Kurunji" that blossom last in 1992 plays significant role in adding a lot to Kodaikanal's charm. Really, marvelous view can be seen when the season of this flower came as the entire hills get covered with this purple colored flower. Really awesome!!
Kodai is not only well-known for its natural beauty but it's fruits and plums are popular all over the world. There are loads of attractions are sprinkled over this majestic place for making the trip of tourists from different places an unforgettable one.
Specially, Kodaikanal is the most liked destination among the honeymooners as the pleasant and serene climate makes their special moment of life more special and memorable. Gorgeous lakes, wooded slopes, enchanting waterfalls, enormous rocks, lush gardens and many other adventurous activities are waiting for you in Kodaikanal. So, what are you waiting for!! Pack your bags and move ahead. No need to worry about how to get there as lots of modes are available to reach this awesome destination.
Kodaikanal Fast Facts
City: Kodaikanal
District: Dindigul
State: Tamil Nadu
Country: India
Known As: Princess of Hill Stations
Famous for/as: Hill Station
Best Season: Apr - Jun and Sept - Oct
Summer: 11 to 20°C
Winter: 8 to 17 °C
Rain: Jun to Sep
Area: 21.45 km2
Altitude: 2133 (6998 ft)
PIN Code: 624601
STD Code: 0240 - 0242
Kodaikanal News Papers
English: Business Line, New Indian Express
Tamil: Daily Thanthi, Ergo, Dinamalar
Languages: Tamil, English
15 Places to Visit in Kodaikanal