Kedarnath Tourism
Char Dham
| | | | |
| --- | --- | --- | --- |
| | 0 | | Reviews |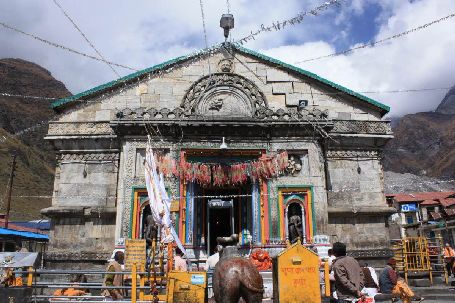 About Kedarnath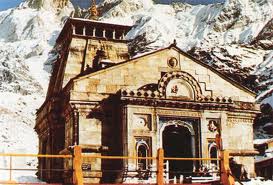 Kedarnath, situated in the state of Uttarakhand, is one among the "CHARDHAMS" and is also identified as one of the most religious place among the Hindus. A journey to this pilgrimage is a divine journey once in a lifetime. Kedarnath is located at an altitude of 3584m above the sea level, reaching this dham is the toughest among the chardhams. Apart from the fantastic sightseeing and scenic beauty, it is also a place of great religious value.
Kedarnath is surrounded with beautiful snow covered mountain with clouds acting like jewels. This place is famous for the ancient temple dedicated to Lord Shiva. The Kedarnath temple opens in the month of April-May and remains open till the winter sets in that is till the month of November. It is not advisable to visit Kedarnath during winters because of the heavy snowfall, the people of Kedarnath shift to villages at a lower altitude while the palki of Lord Kedarnath is shifted to Ukhimath.
Beside religious value Kedarnath also offers places of tourist attraction, located amidst the breathtaking beautiful peaks of the Himalayas, this holy city is bestowed with some of the unexploited beauty spots which will leave the onlookers mesmerized and carving for more. Sonprayag, Vasuki Tal, Agastyamuni, Kedarnath Temple, Shankaracharya Samadhi, Kedarnath Wildlife Sanctuary, Bhairav Nath Temple, Deoria Tal and Chorbari , these are some of the tourist spots without exploring this destination one's journey to this holy city is not complete.
Kedarnath being the nature's paradise is one of the most sought after destinations not only for its religious value but it offers excellent opportunities to the brave and adventurous as all the attractive locations are located at a higher altitude. So get engrossed in the beauty, religion and the adventure of Kedarnath; an ideal destination for the tourist seeking peace and tranquility in the cradle of nature.
Kedarnath Fast Facts
City: Kedarnath
District: Rudraprayag
State: Uttarakhand
Country: India
Famous for/as: Jyotirlinga, Temple
Best Season: Mar to Oct
Summer: 15 to 30°C
Winter: 0 to 24°C
Rain: Jun to Sep
Altitude: 3553m (11,657 ft)
PIN Code: 246445
STD Code: 01372
Languages: Hindi, Gujarati, English
10 Places to Visit in Kedarnath