History of Indore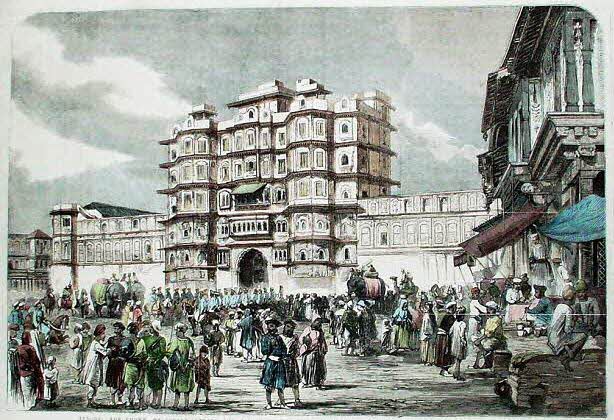 History of Indore completely revolves round the conflicts took place in between the three namely the Mughals, the Marathas and the British. They were all fighting with each other with a motto of attaining the entire control over Central India and since Indore is a part of Central India, so it is well-linked with this conflict.
As per few researchers, Indore was the city mainly discovered by the Rao Nandlal Chaudhary, the Zamindar of the region. He founded the city at the time of his visit to Indereshwar temple. Then, he constructed a fort named the Shree Sansthan Bada Rawala at this location.
At the time when Mughal conquered the place, the Nizam of Hyderabad got all the rights to collect taxes and the situation took the form of antagonism. Gradually, the Marathas were getting more powerful than the Mughals and unfortunately, the relations of Nandlal Chaudhary got bitter with the Mughals. Therefore, he decided to grab the hands of Marathas and he allowed to enter the Marathas in Malwa region and this situation resulted in the reign of Maratha ruler named Malhar Rao Holkar Baji Rao Peshwa. After the death of Malhar Rao Holkar, Rani Ahilya Bai Holkar sat on the throne and she also ruled over the city very effectively. Finally, in 1956, after Independence, Indore became the part of Madhya Pradesh.
15 Places to Visit in Indore