Gwalior Tourism
The City of Scindia
| | | | |
| --- | --- | --- | --- |
| | 0 | | Reviews |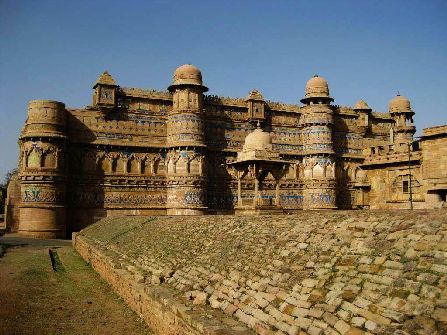 About Gwalior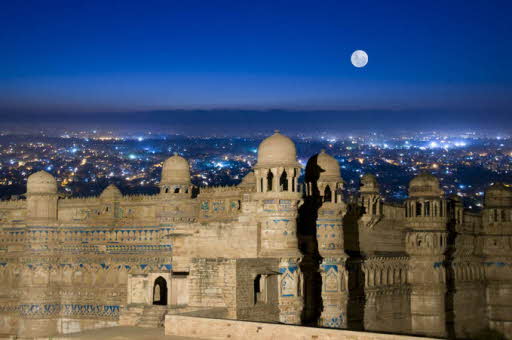 A historical glory and splendor of India!! Exactly, it is Gwalior being discussed here. Gwalior, well located and royal historical past perfectly with magnificent palaces, massive forts and splendid monuments. One in the core of Madhya Pradesh, one of the leading states of India. Even today, Gwalior reveals its rich can see perfect blend of modernization and past traditions in this historical city of India – Gwalior!!
History of Gwalior is very interesting and to get familiar to it is also an amazing experience. Dating back to 8th century A.D., history of the city has undergone through many ruling dynasties among which the main were Marathas and Mughals. The city got its name after the saint " Gwalipa".
Not only historical aspect of the city is strong but tourism is also quite alluring. There are innumerable spots sprinkled all over the city to make place in your heart. One can enjoy exploring loads of attractions spotted in the city among which the prime ones are The Fort, The Sun Temple, The SurajKund, The Man Mandir Palace, SaasBahu Temple, The Jai Vilas Palace, Tomb of Ghaus Mohammad and many more.
If we talk of climatic conditions of the city, then it is must to mention here that summers in Gwalior must be avoided as it is too hot and humid. The best time to explore the city is between October to March. Cultural aspect of Gwalior is also appealing and Tansen Music Festival is the main festival that held annually in the month of November or December. The city is also well-known for being the birthplace of famous musician of that era named Tansen.
Gwalior is that unique city of India that deserves a must visit once in the lifetime. There is a lot to grab the place in its visitor's heart which is little difficult to describe in words!!
Gwalior Fast Facts
City: Gwalior
District: Gwalior
State: Madhya Pradesh
Country: India
Known As: The City of Scindia
Famous for/as: Amusement Park, Boating, Dams, Monuments, Museum, Temple
Best Season: Oct to March
Summer: 24 to 48°C
Winter: 9 to 36°C
Rain: Jun to Sep
Area: 362 km2
Altitude: 196 m
PIN Code: 47400x
STD Code: 0751
Gwalior News Papers
Hindi: Dainik Bhaskar, Nava Bharat, Raj Express
Languages: Hindi, English
15 Places to Visit in Gwalior