Culture of Gwalior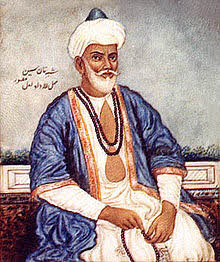 People
People of Gwalior are very soft and resilient at their heart. They are having very polite and welcoming nature and make the visitors very comfortable by their hospitable behavior.Courtesy and hospitability are the two main facets of the people of Gwalior that makes visitors a big fan of them.
Languages and Religions
Hindi is the main language spoken by the local people of Gwalior. But one could also see high use of Marathi language by the people of the city for mutual conversation.English is also rarely used by the people there.
The main religions followed in Gwalior are Hinduism, Christianity, Jainism, Buddhism, Islam and Sikhism. So, one could see perfect mingling of so many religions at one place i.e. Gwalior!
Food
Gwalior food comprises of different delicious varieties and one can pampers their taste buds through different snacks like pakodas, Samosas, Kachodi, etc. Those who are fond of sweets also find here very tasty Jalebi and Rabri for sweetening their mouth. MorenaGazak is also not to be missed item especially available in winters. In Gwalior, for pure vegetarians, Bafla is there and for non-vegetarians, Rogan Josh is must-try.
Local Festivals, Art and Music
There are innumerable festivals celebrated by Gwaliorites but among the long list, the main festivals celebrated in the city are Tansen Festival, BhavbhutiSamaroh, Baba HiraBhumia's Fair, Rang Panchmi, Ganesh Chaturthi, Diwali, Navratri, etc.
Things to do in Gwalior ( 12 )