History of Dharamsala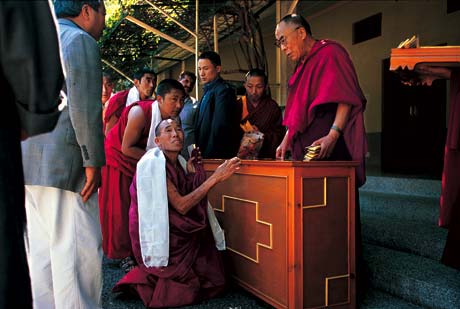 The colonial origin of the British, the Tibetan cultural influence and the stunning beauty of Kangra valley make this place unique and beautiful. The hill station of Dharamsala is one of the most popular hill stations in India. The British Viceroy of India mesmerized the stunning beauty of Dharamsala. On a tour to this beautiful city in 1863, Lord Elgin died on the mid way. He now rests peacefully in the burial ground of St. John's Church-in-Wilderness. This historic church is located in between the two popular cities Forsythganj and McLeodganj. During 1863, lord Elgin suggested to make this beautiful city as the summer capital of India. Later the suggestion was rejected.
The pine forest and the snow-clad mountains make this place stunning. Forsythganj and McLeodganj are considered as the trade center, business hub and the main official center of the Kangra district. In April 1905, Dharamsala was rocked by a major earthquake. Due to the massive damage, the British administration decided to transfer the region's offices to kotwali bazaar. Dharamsala is home to several resorts, historic museums and resting place of several British rulers. Government of India granted political freedom to the Buddhist leader Dalai Lama in 1959. After his arrival Dharamsala turned into one of the most popular tourist destinations in India.
15 Places to Visit in Dharamsala