Culture of Dharamsala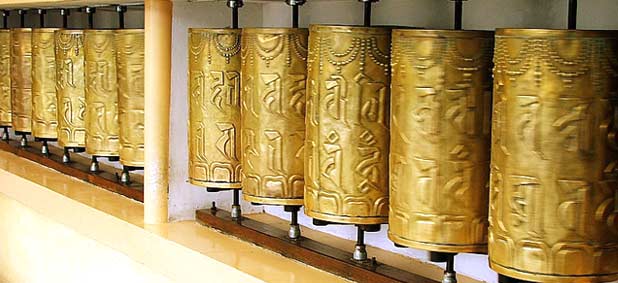 Dharamsala is a popular tourist destination in India. The beautiful lakes, Monastery, Buddhist temples, sculptures and the scenic beauty attract huge number of travelers from all over the world.
People
People of Dharamsala are like the traditional north Indian people. The Tibetan refugees start coming from Tibet and have settled in Dharamshala. Nowadays people in Dharamsala have been greatly influenced by the Tibetan civilization.
Language and religion
People in Dharamsala commonly speak languages like Hindi, English, Tibetan and Pahari. The native people of Dharamsala practice Hindu religion. The Tibetan refugees are the strong followers of Buddhist. During the transition period several people from all over the world start invading this city. Like all cities in India Dharamsala is rich in dissimilar religions.
Local Festivals & Art and music
The festival seasons are more celebrated in Dharamsala. People in Dharamsala are the followers of Buddhism and they celebrate all the Buddhist functions amazingly. The Tibetan civilization has a powerful influence in Dharamsala. The city is the mix of British colonized Indian culture and Tibetan culture. The Odissi and local tribal dance and music are popular in Dharamsala.
Food
Dharamsala is a city with very cold weather. It's very pleasant in summer and freezing cold in the winter. The wheat and fresh vegetables are the common foods in Dharamsala. The restaurant and hotels in Dharamsala host Chinese, Indian and Tibetan food recipes.
Things to do in Dharamsala ( 12 )