Boating in Kozhikode, Kerala
Popular
1
Kalipoika
Entertainment, Nature, Water
Famous for: Boating, picnicking and stunning picturesques

---
Actually, the center of boating in Kozhikode is named as Kalipoika. Kalipoika is situated only at the distance of 2 kms from Kozhikode and is one of the marvelous sites of the city. Here, touris...
Upcoming
2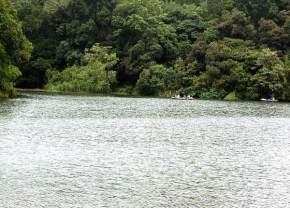 Pookot Lake
Entertainment, Nature, Water
Famous for: Boating, picnicking and stunning picturesques

---
Pookot Lake is one of the mesmerizing attractions in Kerala and is really blessed with ample of natural beauty. This awesome lake is located only 13 kms away from Kalpetta and hardly takes half ...
Things to do in Kozhikode ( 20 )