Kozhikode Food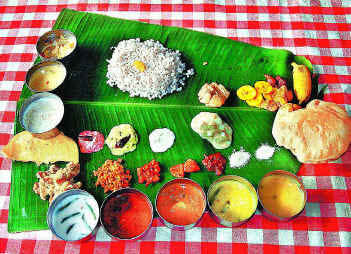 Kozhikode is not only prosperous in its rich culture and heritage but also has perfect taste and appetite in its multi-cuisines. There are myriad of restaurants in Kozhikode which offers different types of tastes and even had lots of options for food joints among which one can choose as per the pocket allowance. Whether you are vegetarian or non-vegetarian, getting food is not at all a problem in Kozhikode.
For vegetarian food, one must try Dakhshin The Veg; for keralian dishes, one should try Dawn Restaurant; for multi-cuisines Paragon Restaurant and Hotel Sagar are the best pick for trying Indian, continental, Chinese and even the mouth-watering sea food dishes. Al-Bake is the best option in Kozhikode for having top-level non-vegetarian food especially Arabic cuisine. If you want to take your meal in top-rated restaurants, then the right choice might be the Sea-Queen and the Mezbaan.
Other popular restaurants in Kozhikode are Hotel Asma Tower, Paragon restaurant, Top Form, Domino's Pizza, Lebnani food delights, Woodlands, Khyber, Park Restaurant, Malabar Mansion, Royal Cakes, India Coffee House, Taj Residency, and many more options are there in Kozhikode for taking the meals.
Every year numerous tourists flock in Kozhikode and therefore, one could see lots of growth and development in restaurants in this city of Kerala.