History of Bhubaneswar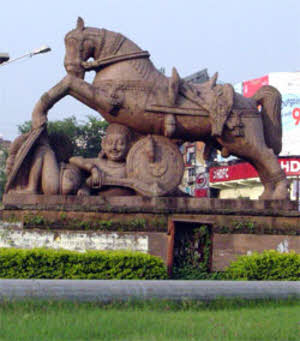 Historical aspect of Bhubaneswar is quite interesting and appealing. Moreover, the history of the place revolves round the Hindu temples and thus, one could see myriads of temples in the city. The chapters of history of Bhubaneswar begin since last 25 centuries and its history throws great light on the cultural innovation of the local people of the city. Generally, the entire history of the city could be easily divided into two chapters – one is old Bhubaneswar and other one is modern Bhubaneswar.
During the reign of Emperor Kharavela, the chapters of history of Bhubaneswar began. He declared Sisupalgarh as the capital town of the Bhubaneswar but at present, the place is situated at the fringes of the city. It was during his ruling period only that the first Hindu temple was constructed, around the 7thcentury. It is quite amazing but true, initially there were more than 7000 Hindu temples in the city but gradually, most of them got ruined and today only 500 temples are there to visit. The temples of that era not only speak about the devotional beliefs of the people but also reveal their artistic skill through wonderful architectural style. This is how the city got the title of temple city of India!!
15 Places to Visit in Bhubaneswar