Bhubaneswar Food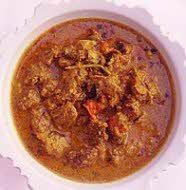 Eating out in Bhubaneswar is quite top-leveled and so, there is no dearth of good restaurants there for both – vegetarian and non-vegetarian. Bhubaneswar is rich in both – cuisines and restaurants. It is one of the best cities which offer budget hotels to luxurious hotels for having lip-smacking diet. Also, those who love to eat something delicious while walking through the road, then to fulfill their wish, the city has lots of roadside stalls. They are also hygienic and offer great food.
Mainly, most of the dining places and hotels offer very tasteful local cuisines like fresh vegetables, local curries of crab and prawn, white "Pomfret" fish, yogurt along with the different types of desserts. Other than Bhubaneswar cuisine, to give flavor to your taste buds South Indian, then many of the restaurants serve different dishes. Then, to satisfy the thirst with fresh "Nariyal Pani" is also amazing experience.
For having fabulous vegetarian food, one should not miss to visit Hare Krishna Restaurant. For Oriya food, the best options are Chaddakhai Restaurant, Dalma and Country Kitchen. The Chill Grill, the Venus Inn and the Kalinga Restaurants are also must-try of the city. This much and many more dining places are waiting for pampering your taste buds!!