Culture of Bhubaneswar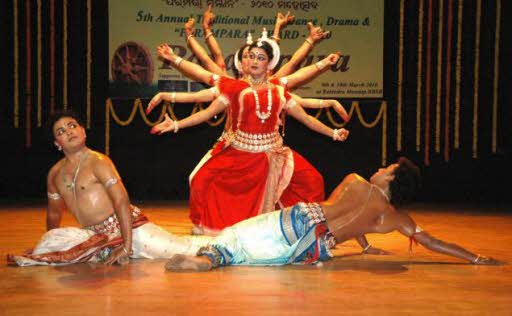 People
People of Bhubaneswar are quite polite and humble. Major part of entire population of Bhubaneswar comprises of tribes that usually make use of seafood and sweets in their diet.
Language and Religion
Main language that could be found on the tongue of local people of Bhubaneswar is Oriya. Other than Oriya, basically people make use of Assamese and Bengali.
Religions mainly followed in the city are Hinduism, Buddhism, Islam and Christianity. Though all the religions are equally treated but then also two are at the priority – Hinduism and Buddhism.
Food
Food of Bhubaneswar mainly comprises of rice and a fish curry. In local language, the fish curry is said to be "Machha Jholo". Along with this dish, one would like to enjoy sweets like Rasabali, Chenna Poda, Roshogolla and Chennajhilli. But other than this food, Bhubaneswar cuisine also gives priority to seafood. Other main dishes in the city are Dalma, Santula, Kora-khaii, Pitha, etc.
Local festivals, Art and Music
Festivals of Bhubaneswar are celebrated with great joy and ecstasy and the main festivals are Temple car festival, Ratha-Yatra, Durga-Puja, Ganesh Puja, Eid, Christmas, etc. Other than festivals, fairs are also held to throw good impression on its visitors and the prime fairs held in the city are Adivasi Mela, Toshali National Crafts Mela, the Rajdhani Book Fair, etc.
Things to do in Bhubaneswar ( 10 )