Bhopal Tourism
Bhojpal, Bhoopal
| | | | |
| --- | --- | --- | --- |
| | 0 | | Reviews |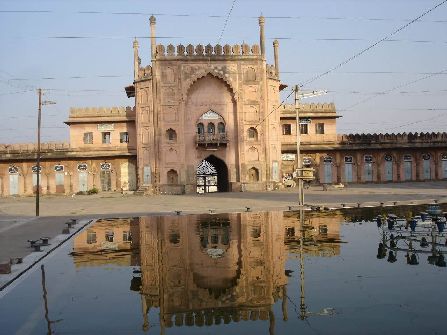 About Bhopal
Consecrated with dense lush forests, splendid hills and dazzling landscapes; yes, we are talking about Bhopal!! Bhopal, one of the major tourist destinations in Madhya Pradesh, India, is located at the midst of two man-made lakes. The city is at its fullest even at night when the flickering lights of the city offers a spectacular view.
Bhopal, the City of Lakes, is second largest and capital city of Madhya Pradesh of India. King Bhoj founded this awesome city and thereafter, the city hold the great place in the Indian history. But today, the name of Bhopal is taken in the list of busiest commercial centers. Bhopal city has undergone through the rule of various dynasties like Rajputs, Afghans and the Mughals.
A perfect blend of old traditions with the modern can be seen in Bhopal. An ancient look of Bhopal can be witnessed through various havelis, museum and the gigantic mosques whereas its modern face can be seen in through well-developed amusement parks, gardens, commercial buildings and many more. Arts and culture of Bhopal is also appreciable and so, you can find lots of modern theatres for learning art. In broader sense, the theme of Art is mainly based on the folk and tribal arts and so; one can see huge impression of village life throughout the entire the state. Cave Paintings are famous art of Bhopal.
But, its not like that Bhopal has gone through all the good things, an incident of the Bhopal Gas Tragedy is unforgettable in the chapters of Bhopal. It was the most horrible industrial disaster in the entire country.
People of the Bhopal generally speak Hindi and this city is easily accessible through all the three means of transport. The climatic condition of the city is quite favorable but especially during winters. The two main lakes of Bhopal are more than enough to entertain the tourists in the city but there are also so many attractions in Bhopal!!!
Bhopal Fast Facts
City: Bhopal
District: Bhopal
State: Madhya Pradesh
Country: India
Known As: Bhopali
Famous for/as: Monuments
Best Season: Oct - Mar
Summer: 23 to 47°C
Winter: 6 to 26°C
Rain: Jun - Sep
Area: 697.24 km2
Altitude: 427 m (1401 ft)
PIN Code: 462xxx
STD Code: 01755
Bhopal News Papers
Hindi: Nava Bharat, Dainik Bhaskar, Dainik Sandhya Prakash
Languages: Hindi, Urdu
15 Places to Visit in Bhopal