Ayodhya Tourism
Birthplace of Lord Rama
| | | | |
| --- | --- | --- | --- |
| | 0 | | Reviews |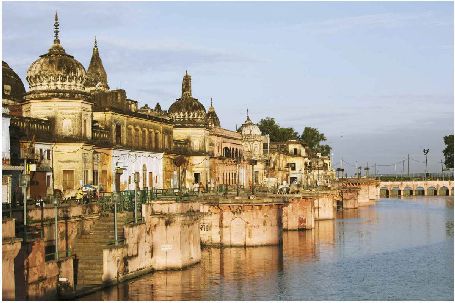 About Ayodhya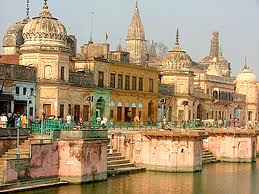 Renowned worldwide as the birth place of Lord Sri Rama, Ayodhya is a popular tourist attraction as well as pilgrim destination for the visitors far and wide. Nestled at the banks of River Saryu in Uttar Pradesh, Ayodhya is an entirely religious city that resounds with the memories of Lord Rama, the seventh incarnation of Lord Vishnu. Earlier known as Kaushaldesa, it is a city of temples and holds an important place for the Hindus.
The holy city of Ayodhya was among the 16 janapadas of the 16thcentury and was an important centre of learning and emlightment during the reign of Guptas. Dotted with a rich culture and historic past, Ayodhya is still a vibrant city showcasing an unusual blend of ancient and modern in an interesting way. Apart from Hinduism, the city is also known as a cradle of various other religions and has found its mention in different texts of different religions. It holds an equal significance for Buddhism, Jainism and Islam which can be seen in various splendid temples and monuments exhibiting the historical facets of these religions.
With its wide range of religious attractions such as the famous Ayodhya Temple, Kanak bhawan, Babri Masjid, Nageshwarnath Temple, Jain shrines and Ramkot etc, Ayodhya is truly a magnificent and inspirational town showcasing unparallel examples of love brotherhood, dignity and forgiveness. The holy city invokes the feeling of emotion and inspiration at the very same time among the visitors and is truly designated with the title of 'the most dignified among the dignified. The holy city of Ayodhya is a must visit tourist destination in the country carrying a versatile history and culture that puts an undeniable compact on the citizens of India.
Ayodhya Fast Facts
City: Ayodhya
District: Faizabad
State: Uttar Pradesh
Country: India
Famous for/as: Temple
Best Season: Oct to Mar
Summer: 29 to 47°C
Winter: 10 to 30°C
Rain: Jul to Sep
Altitude: 93m (305 ft)
PIN Code: 224123
STD Code: 05278
Languages: Hindi, Urdu, English
10 Places to Visit in Ayodhya