Culture of Allahabad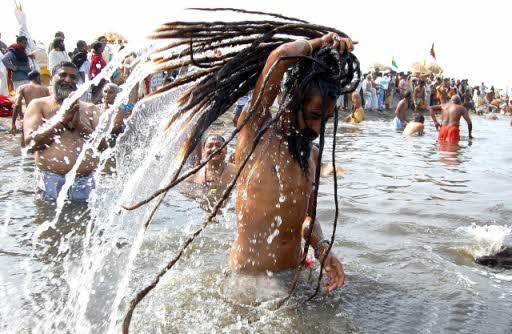 People
Allahabad is the main pious city of Uttar Pradesh and thus, majority of the people of the city spend their time in performing religious programs. Though people belonging to different religions reside in the city but they used to live with great peace and harmony.
Language and Religion
The main languages spoken by the people of Allahabad are Hindi, Urdu and English. Most commonly, one could see Hindi as the main language on the tongue of local peoples.
The priority in Allahabad is given to Hinduism but then also, the other main religions that are equally treated in the city are Islam, Jainism, Buddhism and Christianity.
Food
Allahabad is famous for none other Mughlai cuisines. This cuisine mainly belongs to North India. Thus, those who longs for great food with great taste, then they are at proper place in Uttar Pradesh. Here, tourists will get almost all different dishes of all cuisines whether Indian, Chinese, Continental, etc.
Local Festivals, Art and Music
Khumbh Mela is the main event that takes place in Allahabad and is organized in two time period – Ardh Kumbh Mela held every six months and Maha Kumbh Mela held every year. Other than this main event, the city also takes active participation in celebrating Magh Mela, Deepawali, Holi, Makar Sankranti, Basant Panchmi and many more.
Things to do in Allahabad ( 9 )