Turkey Tourism
| | | | |
| --- | --- | --- | --- |
| | 0 | | Reviews |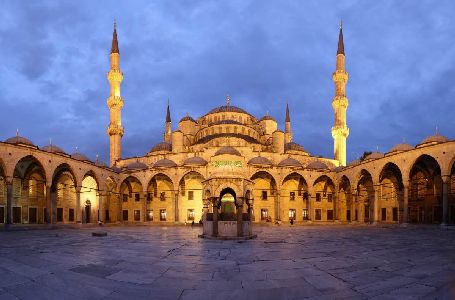 About Turkey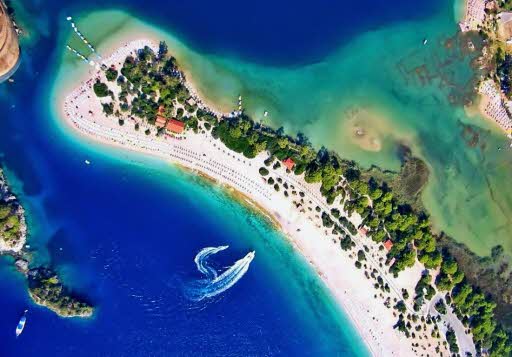 With its pristine white sand beaches and soaring sea cliffs, historical sites and more are the myriad wonders awaits you to leave you spellbound! Turkey is situated in the Western part of Asia and is on the Mediterranean Sea. Blessed with tremendous diversity in nature and bestowed with awe inspiring culture and history, Turkey is sure to mesmerize every soul stepping on her. This country is an emblem of the perfect fusion of the Middle East and the Mediterranean, the Balkans and central Asia. Invaded and colonized from every direction since the beginning of recorded history, its contradictions and charms persevere.
One cannot forget to mention the beauty of Istanbul. The city portrays the visitors with its majestic past leaving a rich legacy of mosques, museums, churches and grand palaces, together with an exciting street life and lively souks. Among hundreds of charming sights, the Fatih Cami Mosque is known to its elite grandeur of heritage. Today, the mesmerizing beaches of Turkey and majesty banqueting attract oodles of travellers every year. It offers every visitor illustrious past leaving a rich legacy of mosques, museums, churches and splendid palaces, together with a pulsating street life and sparkling souks.
Turkey is a distinctive blend of the glamorous old and the new world charm and can be rightly called the "Bridge between the East and the West" where every visitor experiences the cliché combo of the Middle East, the Mediterranean and central Asia. One gets to relish the huge and the majestic Islamic monuments dating from the eleventh century alongside the pulsating local souks. The unique mix of the Muslims, Catholics and other communities can be clearly seen as the mosques, the Roman theatres and the temples from the ancient Hittite cities, all graceful live together.
Turkey Fast Facts
City: Turkey
State: World
Country: Turkey
Known As: Turkish
Famous for/as: Beaches, Scenic
Best Season: Jun - Oct
Summer: 20 to 28°C
Winter: 2 to 11°C
Rain: Oct - Mar
Area: 783,562 km2 km2
STD Code: 90
Languages: Turkish
20 Places to Visit in Turkey