Travel Within Pachmarhi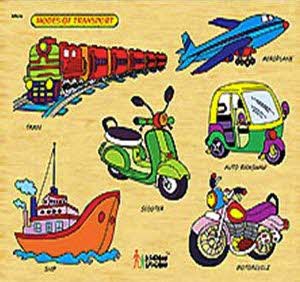 Pachmarhi is one of the most demanding hill stations of India especially Central India. Therefore, increasing tourists developed a good chain of local transportation in this hill station. Most commonly one can see local buses, rented bicycles and taxis as mode of transportation within the hill station.
Local Buses
Government of the Madhya Pradesh has offered the services of local buses to solve the problem of local people and tourists to cover the distance. But, unfortunately, the service is not so well-developed. Therefore, one must not depend totally on the bus services in this hill station.
Taxis
Taxis are the best means of transport to travel within this awesome hill station. Though it is little bit costlier yet highly preferred by the tourists from different parts of the country. It cost around INR 1000 to 1500 for a day excursion.
Rented Bicycles
If you want to travel the hill station as per your convenience, then the best option for you are rented bicycles. Especially, this option is much liked by the adventurous people. These cycles are available at the rent of hardly INR 100 to 120 per day.
Walk on foot
To enjoy the natural beauty and charm of the environment, one could also explore the place on their foot. Really, walking leisurely on the road side is quite wonderful and exciting!!
15 Places to Visit in Pachmarhi