Pachmarhi Tourism
Satpura ki Rani
| | | | |
| --- | --- | --- | --- |
| | 0 | | Reviews |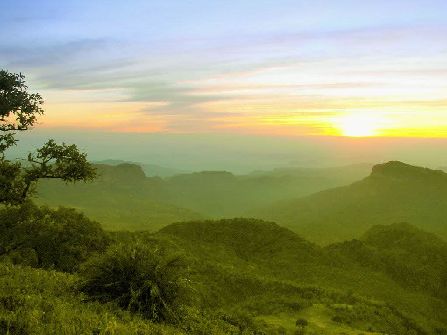 About Pachmarhi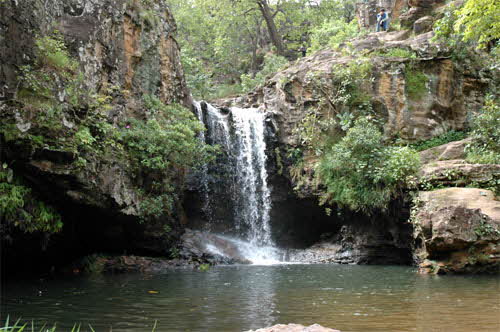 Pachmarhi!! A Jewel of Madhya Pradesh state of India! Really, words seem to be very less to describe the beauty and charm of Pachmarhi, one of the most beautiful hill stations of India. Pachmarhi is also well-known for the most serene and calm environment other than stunning landscapes, ancient monuments and also innumerable archaeological sites. Calmly located at a big plateau on the Satpura Ranges, Pachmarhi is also well-titled as the "Queen of Satpura". Hoshangabad district of Madhya Pradesh is blessed with this natural beauty and is well-situated at height of about 3550 feet. Wonderful enclosures of low-lying hills make this place more appealing but one can not ignore the contribution of mind-boggling waterfalls, deep valleys, lush green vegetation, and much more, in adding a lot to attraction of this superb hill station.
In 1857, Captain James Forsyth was the first man to explore and discover this awesome place and declared the place as infirmary for British troops. Gradually, this astonishing saucer shaped valley was named as Priyadarshini Point. The artifacts and remnants excavated from this place throw light on the luxurious and lavish life of the British people of that era.
Cultural aspect of Pachmarhi is also appealing and quite impressive. People of this marvelous hill station are very polite and humble. The hill station also has strong religious and cultural aspect. To reach Pachmarhi is quite easy and sophisticated through all the three means of transport.
Other than serenity and tranquility, the hill station has lot in its hub to allure the tourists from all over the world. Among the long list, the main are Jatashanker, Priyadarshini Point, Christ Church, Pandava Caves, Rajat Prapat, Apsara Vihar, etc. Trekking is also one of the main excitements in only hill station of Madhya Pradesh. Thus, what to visit and where to spend the whole day is not at all point of discussions for Pachmarhi!!!
Pachmarhi Fast Facts
City: Pachmarhi
District: Hoshangabad
State: Madhya Pradesh
Country: India
Known As: Satpura Ki Rani
Famous for/as: Amusement Park, Caves, Hill Station, Monuments
Best Season: Oct to March
Summer: 24 to 37°C
Winter: 9 to 28°C
Rain: Jul to Sept
Altitude: 1100 m
PIN Code: 461881
STD Code: 07578
Pachmarhi News Papers
Hindi: Dainik Bhaskar, Nava Bharat, Dainik Sandhya Prakash
Languages: Hindi
15 Places to Visit in Pachmarhi