Travel Within Madurai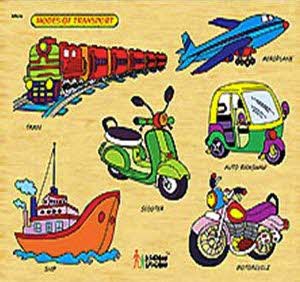 Madurai is the famous city of Tamil Nadu built in the shape of lotus. Though the city is moving toward modernization but still has great marks of its origin period in form of congested lanes and streets. Therefore, it becomes too difficult to move around the city especially at the peak hours. But, to make your commuting within the city easy and convenient, the city offers great options for local transportation. The main means are buses, auto rickshaws, taxis and cycle rickshaws.
Buses
City buses are the main and commonest mode to travel all around the city. They are highly opted by the visitors and even by the local people to go from one nook to other nook within the city. Buses are very cheap and usually charges very nominal fares for moving within the city. Suburban buses and town buses are also great options to get around the city.
Auto Rickshaws
For getting to any place in Madurai at faster speed, then there is no best option other than auto rickshaws. Though they used to charge more than the other options but it saves lot of time and makes you reach the place fast. One thing to be kept in mind here is to fix the fare before hiring any auto rickshaw as they are non-metered.
Cycle Rickshaws
To cross the crowd of Madurai at rapid pace, cycle rickshaws are the best option. They also provide their services at very low fares and are highly preferred by the tourists too.
Taxis
Taxis are supposed to be the best pick for exploring the whole city and to cover sightseeing. It is best to hire taxi for the whole day but it would be much better if hired through any travelling agent.
15 Places to Visit in Madurai