Madurai Tourism
| | | | |
| --- | --- | --- | --- |
| | 0 | | Reviews |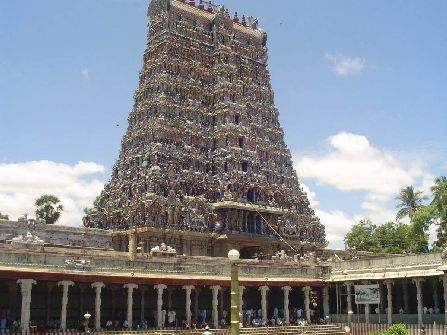 About Madurai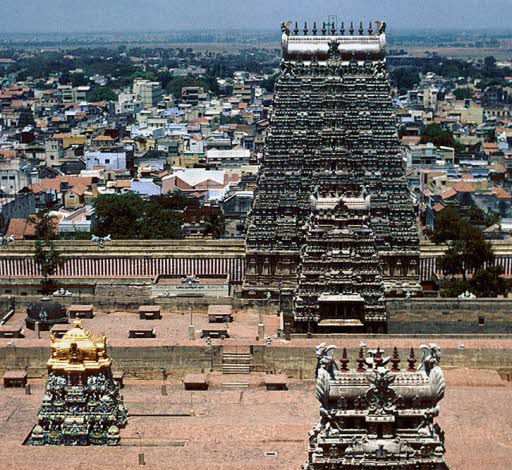 Popularly and perfectly addressed Madurai as the "Athens of the East"!! Madurai! It is one of the largest cities of Tamil Nadu state of India. The city is not only famous for its historical importance but also for its colorful and rich cultural heritage. Presence of world famous Meenakshi Temple gives the perfect idea of the religious legacy of the city and made it a temple city of Tamil Nadu.
Situated on the banks of River Vaigai, Madurai is one of the ancient cities of India about 2,500 years old. The history of this historic city dates back to 6th century being its foundation era. The city was founded by Pandayan King named Kulasekara. Since then, the city was emerging as world famous tourist destination. He developed the city in awesome lotus shape. According to some legends, it is believed that Lord Shiva himself blessed the city at the time of its origin and at the same time, some nectar had fallen from his knotted curls. Thus, from that time, the city is also famous as "Madhurapuri".
The city also possesses wide array of educational and research institutions quite ready to offer their best services regarding increasing knowledge and complete upliftment of the students. The institutions present in the city, especially Madurai Kamaraj University, are fully loaded with almost all the modern facilities and amenities to make students comfortable and at ease. Industrial growth of the city is also at its fullest and is one of the highly developed cities of Tamil Nadu. Especially the city is excellent producer of textile and Jasmine flowers.
Madurai is fully sprinkled with lots of attraction all over the city in form of magnificent temples, gigantic forts, amusement parks, ancient museums and other recreational sources like cinemas and malls. Among the top attractions in Madurai, the main highlights are Meenakshi Temple, Gandhi Museum, Alagar Koil, Vaigai Dam, etc.
Madurai Fast Facts
City: Madurai
District: Madurai
State: Tamil Nadu
Country: India
Famous for/as: Amusement Park, Dams, Fort, Monuments, Mosque, Palace, Scenic, Temple
Best Season: Oct to March
Summer: 26 to 41°C
Winter: 18 to 32°C
Rain: Sept to Nov
Area: 248 km2
Altitude: 101 m
PIN Code: 6250xx
STD Code: 0452
Madurai News Papers
Tamil: Chennai Version, Maalai Malar, Tamilian Express
English: New Indian Express
Languages: Tamil, English
15 Places to Visit in Madurai