Shimla Tourism
Simla, Queen of Hills, Honeymoon spot
| | | | |
| --- | --- | --- | --- |
| | 0 | | Reviews |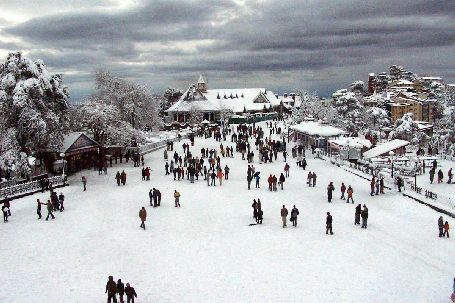 About Shimla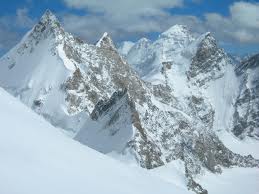 Simla, now known as Shimla, is a beautiful hill station in the state of Himachal Pradesh. Shimla, referred to as 'Queen of Hills', is surrounded by hills and is midst the longstanding pine, deodar, rhododendron, and oak trees. This majestic city is situated in the north-west Himalayas and is at an altitude of 2,205 metres. The city was referred to as a summer capital of India by the British Raj in 1864.
The city is famous for its outstanding architecture; the buildings here are built in tudorbethan and neo-Gothic styles that date back to the colonial era. The city is famous for numerous things. It attracts millions of travelers in all seasons and from all across the world.
In the recent years, Shimla has flourished a lot in terms of tourism and travel industry. The city has emerged as an ideal destination to visit and has become a favorite honeymoon spot. The scenic beauty of the region never lets anyone to just walk instead it compels to capture them in lenses and cherish for a lifetime.
It is said that the name originates from Shyamali Devi, a re-incarnation of the fearsome Goddess Kali. While going around the city one can have a glimpse of the British era, the buildings, the libraries, the church in the city are the witnesses of the era.
While you are in Shimla, it makes you feel that the heaven has come on the earth. The mesmerizing views, singing of birds, clouds touching the mountain, shinning of snow covered Himalaya when the rays of sun falls on it, all will greatly entice you.
Explore the nature in your own way, have a pleasant walk through the mall road enjoying the cool breeze. The tranquility and harmony in the environment calms your body, soul and mind. You will have a leisure time here amidst the nature which you will treasure all through your lifetime.
Shimla Fast Facts
City: Shimla
District: Shimla
State: Himachal Pradesh
Country: India
Famous for/as: Hill Station, Honeymoon
Best Season: Sep - Jun
Summer: 14 - 28°C
Winter: -2 - 10°C
Rain: Jul - Sep
Area: 25 km2
Altitude: 1958 m ( 6424 ft )
PIN Code: 171001
STD Code: 0177
Languages: Hindi
15 Places to Visit in Shimla