History of Pushkar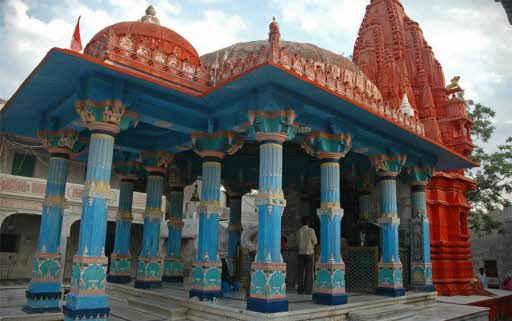 Pushkar is one of the most ancient cities of India and therefore, has gone through very interesting history. Though the actual time period of its creation is still missing but it is sure that the credit of its creation goes to Lord Brahma, creator of Universe.
According to a famous legend, it was believed that Lord Brahma was searching for a holy place for conducting a Mahayagya. Regarding his search, he came to knew that the demon VajraNabh is killing lots of people and for his murder, he sent a lotus flower blessed with few strong mantras to kill him. At the same time, three petals of the flower fell to three different places that got their names as Jyaistha, Madhya and Pushkar. Pushkar Lake is an outcome of this process only and became one of the holiest lakes of India.
Also, thereafter, at the time of performing Yagya, wife of Brahma named Savitri was not present there, so Lord Brahma got married to local girl named Gayatri and completed Yagya. For this reason, his wife cursed him and cursed him to be only worshipped in Pushkar and no other place in all over the world. This is the only reason why Pushkar has only Brahma temple in its hub.Even Ramayana and Mahabharta also have special mention of sacred town Pushkar in their content.
15 Places to Visit in Pushkar