Picnic in Kedarnath, Uttarakhand
Popular
1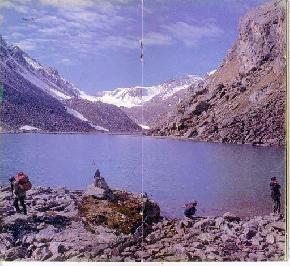 Vasuki Tal
Land, Entertainment, Nature, Water
Famous for: Snow clad peaks, lakes, glaciers

---
Vasuki Tal located at an altitude of around 4135 m above the sea level is one of the prettiest sight in Kedarnath. Surrounded by the majestic snow clad Himalayas, it is one of the most sought af...
Popular
2
Agastyamuni
Land, Entertainment, Nature, Pilgrim, Water
Famous for: Temple of Muni Agastasya

---
Agastyamuni, elevated at a height of 1000m is located at a distance of 20km from Rudraprayag. It is one of the favorite destinations for the tourists in the state of Uttarakhand because of its r...
Things to do in Kedarnath ( 15 )