Patna Tourism
Patliputra
| | | | |
| --- | --- | --- | --- |
| | 0 | | Reviews |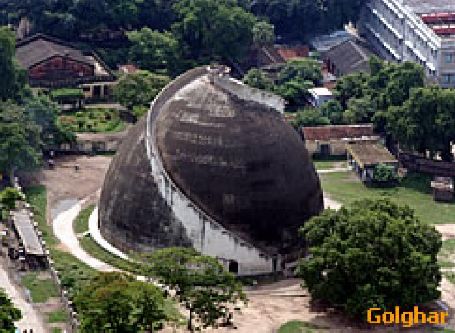 About Patna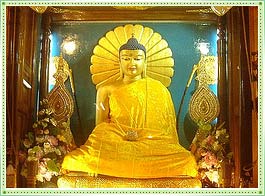 Patna, the capital of Bihar, holds the distinction of being one of the oldest continuously inhabited places in the world. Situated on the southern bank of the holy river Ganges, the city is about 35 km long and around 16-18 km wide. Formerly, ancient Patna was known as Pataliputra, which was also the capital of the grand Magadha Empire. At present, Patna has been ranked the 21st fastest growing city in the world and 5th fastest growing city in India by the City Mayors Foundation.
The city has a rich history spanning atleast three millennia. In the medieval era, the Magadha king Ajatashatru fortified the city making it the seat of power for the subcontinent. Many dynasties such as the Guptas and the Mughals came to rule over the land, making it flourish as a commercial centre.
Basically, the city has a humid subtropical climate with hot summers and relatively mild winters. The modern name 'Patna' has its origins from Patan, a Hindu Goddess and also from Pattan, meaning 'port' in Sanskrit, as the city is a thriving river port located near the confluence of four rivers. However, it was Sher Shah Suri who actually named the city 'Patna'. The city is very easily accessible through all the three routes – Air, Road and Rail.
In the broader sense, as a tourist place, Patna has a lot to offer and is home to many tourist attractions. The ruins of ancient Pataliputra including Agam Kuan and Kumhrar reflect the rich cultural heritage of the state. Gaya and Nalanda are located a few km away from the city but are major tourist draws. The world-famous Madhubani or Mithila paintings as well as pure, raw tussar silk fabrics make the city a shopper's paradise.
Patna is also known for its delicious 'dal, bhat and tarkari' along with snacks like jhalmoori (puffed rice) and special lip-smacking khichdi.
Patna Fast Facts
City: Patna
District: Patna
State: Bihar
Country: India
Known As: Bihari
Famous for/as: Temple
Best Season: Oct - Mar
Summer: 28 - 40°C
Winter: 12 - 33°C
Rain: Jul - Sep
Area: 3202 km2
Altitude: 53m (174 ft)
PIN Code: 800xxx
STD Code: 0612
Patna News Papers
English: Bihar Times, Patna Daily
Languages: Bihari, Hindi
15 Places to Visit in Patna