Travel Within Patna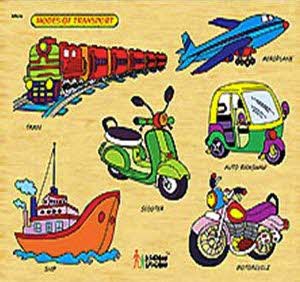 Exploring Patna is an exciting experience and for the convenience of the tourists, there are several travel options available which help the visitors to reach the tourist places within and around the city. It is noteworthy that Patna ranks among the first cities of India which used horse-drawn trams as means of public transport.
Bus
Bihar State Tourism Development Corporation (BSTDC) operates several buses on a daily basis on certain routes in the city. The daily buses ply from 5:20 am to 8:30 pm with fares ranging from INR 125/- to 400/-. The local buses charge from Rs 5/- to Rs 20/- on most routes. The conducted tourist tours can be undertaken for a day at a time along certain routes.
Auto Rickshaw
Auto Rickshaws are the most common means of transport within the city. They are also very cheap and easily accessible from any nook and corner of the city. But beware! You may be charged outrageous amounts as these don't run on meters. So you must reach an agreement on the fare before boarding the rickshaw.
Taxi/Cab
These are the safest and most effective modes of transport for tourists, albeit a little expensive. The minimum charges are about Rs 40/- at the rate of Rs 15/- per km. Cabs are readily available at the bus stands and railway stations. Radio cabs are also available.
15 Places to Visit in Patna