History of Mount Abu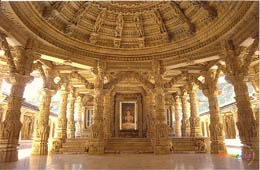 Lots of historical myths and legends are attached to the origin of Mount Abu. So, the place is full of rich and diversified history. According to past one well-known legend, Mount Abu got its name from Mount Arbud, the youngest son of Himalayas. When along with a serpent named Arbud, Mount Arbud flooded the ravine in an area with water for saving the venerated bull of Lord Shiva – Nandi.
As per other history related to Mount Abu, the city was under the Chauhan rulers of the state. But gradually, it was borrowed by the Britishers from the Maharaja of Sirohi and served as a summer retreat for the royal people. The British rulers also took great care of the place and did not let the greenery of the place let down and tried their best to keep the place neat and clean.
According to one other legend, more than 330 million Hindu Gods and Goddesses visited this wonderful city and it is believed that one great saint – Vashishth performed a Yagya to form an Agnikula to safeguard the beautiful earth from the attack of devils. Also, as per Jainism, their 24th Jain Tithankar, Lord Mahavira visited this place. Mount Abu was also supposed to serve as a hospital for the Britishers before Independence.
15 Places to Visit in Mount abu