Culture of Mount Abu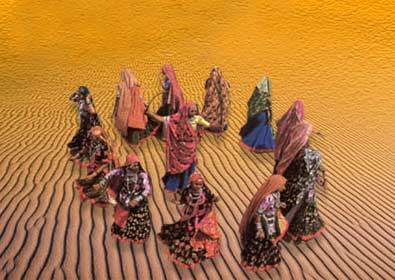 People
People of Mount Abu are really very simple and of friendly nature. They are highly skilled and produce traditional clothes and shoes of Rajasthan for livelihood. Also the people of Mount Abu always remain ready to help others and the tourists who visited the place do not remain untouched from the humble behavior of people of Mount Abu.
Language and Religion
The main languages spoken by the people of Mount Abu are Rajasthani and Hindi. The tone of the language spoken by them is very polite and melodious and so, it is great experience to talk to the local people of Mount Abu. Though all the religions are equally treated in Mount Abu but Jainism is considered to be the main religion followed in this city.
Food
One can enjoy large varieties of delicious food in Mount Abu. Tourists can find here different types of restaurants indulging in different tastes as the people of every part of the world come here to enjoy and relax. There are numerous pure vegetarians and Rajasthani restaurants also for the convenience of the tourists.
Local festivals, Art and Music
People of Mount Abu celebrate their festivals with great zeal and enthusiasm. The main festivals of the city are the Summer Festival (June), Patotasav (March) and Gangaur (March-April). But among all, the Summer Festival is celebrated with great attraction. Therefore, the celebration of festivals throws light on the wonderful music and art of Mount Abu.
Things to do in Mount Abu ( 22 )