Mexico Tourism
Land of Ancient Valley
| | | | |
| --- | --- | --- | --- |
| | 0 | | Reviews |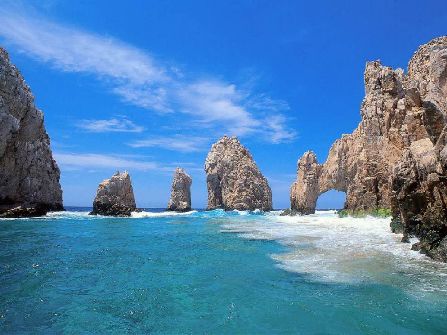 About Mexico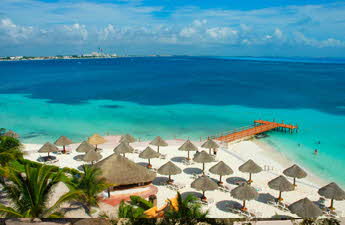 Mexico, the name oozes magic, an exquisite harmony of old and modern. Situated in the continent of North America, this charming country offers tourists with plenty of hues and colours. Tourists cannot defy the wonderful destinations, the diverse culture and the piquant cuisine. The range of attractions is as diverse as the nation. The country has plenty of options to offer the tourists. The country has wide collection of art and archaeology, many museums, sparkling cities, untouched beaches and exclusive food. The Capital of the country and a top rated travel destination, Mexico City is the doorway point for the international travellers.
There are plenty of Tourist Destinations in Mexico, each offering something diverse from the other. Mexico City is one of the biggest and charming cities in the country of Mexico. This modern conurbation with its urban luxuries also has range of historical and cultural attractions. Mexico City attracts travellers with its range of historical and fun filled attractions. Mexico is full of diversity and is thought to be as one of the best holiday destinations in North America. The country is prosperous with several natural diversities, historical places and monuments, industrialized cities, towns and many more. Snow capped volcanoes, vast land of desert, serene beaches and wide variety of flora and fauna enhance the exquisiteness of the country. These diversities also form the Mexico tourist attractions.
The Yucatan Peninsula has some of the top coastal attractions and Mayan archaeological sites in Mexico, a blend that makes it one of the country's most visited regions. The peninsula's north and western coasts face the Gulf of Mexico; the Caribbean Sea is to the east. Hurricanes are a threat to the Yucatan Peninsula during the rainy period, from May through October, which, not accidentally, represents the off-peak travel season with the lowest rates.
Mexico Fast Facts
City: Mexico
State: World
Country: Mexico
Famous for/as: Amusement Park, Art Gallery, Beaches, Church
Best Season: March to May
Summer: 25 to 29°C
Winter: 20 to 24°C
Rain: Jun to Sep
Area: 1972550 km2
Altitude: 2421 m
STD Code: 52
Languages: Spanish
20 Places to Visit in Mexico