Culture of Mcleodganj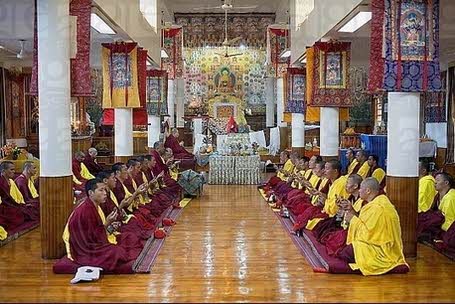 People
The Tibetan culture can be easily seen in the lifestyle of the people of McLeodganj. The local residents of the hill town are very hard working, enthusiastic and are indulged in variety of occupation associated with the art and craft reflecting the Tibetan culture. They have kept themselves apart from the western culture and are stick to their own traditional customs and beliefs.
Religion and Language
The mainstream population of the town is Buddhist and follow the traditional Tibetan religion and culture. The tribal population of McLeodganj includes gaddis, gujjars, lahaulis and pangawals. The major languages to be spoken here are Pahari, Tibetan, Hindi and English.
Fairs and Festivals
The most popular festival to be celebrated in McLeodganj is Halsa that lasts for three days. It marks the arrival of the Tibetan New Year and involves a lot of merry-making, dancing, drinking and dining other famous festivals are Losar, Lohri, Buddha Purnima, International Himalayan Festival and Drukpa Desh.
Food
The cuisine of McLeodganj includes delicious Tibetan and Italian food items such as tingmo, bakleb, thukpas and momos.
Things to do in Mcleodganj ( 17 )