Leh Tourism
Gle, Leh-Ladakh
| | | | |
| --- | --- | --- | --- |
| | 0 | | Reviews |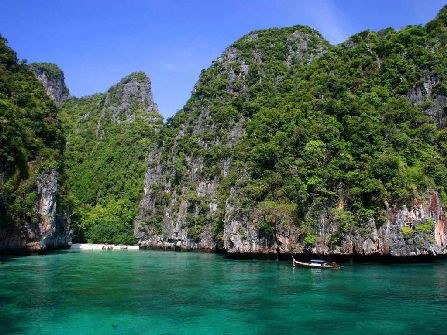 About Leh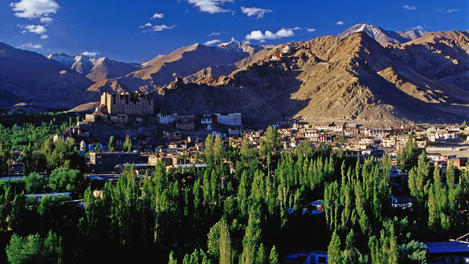 When you are thinking to come out from your busy and hectic schedule and go for a leisure vacation with your family and friends, then Leh could be the best place. Away from the hustle and bustle of a town, Leh offers a peaceful environ with amazing scenic beauty. Located in the Himalayas, one would have a wonderful time out here and have an enjoyable time that will always be fresh in your memory.
The capital of Ladakh, Leh is situated in the eastern parts of Jammu and Kashmir. Situated at a height of 3505 meters above the sea level, the region is watered by the Zanskar River which flows into the Indus River. Around the valley, one can notice ruined palaces all designed in distinctive Tibetan style. The mud brick pathways which take you towards the desert will definitely fascinate you.
Leh offers wide varieties of options to its travellers giving them a wonderful experience by letting them come close to the nature and giving them a chance to witness the actual beauty of the earth.
A sloping way of dust and pebbles divides it from the Indus valley and is one of the most beautiful destinations on earth. The place with its majestic beauty is the centre of Buddhist monks and the Buddhist culture for ages. There are several state-of-the-art architectural heritages and the colourful Gompas, monasteries, and palaces are the true example of it. The place is also famous for the best hikes in the country and is also a favourite hiking spot. Leh welcomes you with all its arms wide opened, smiling sun, fresh air blowing all around, colourful flowers and the rivers flowing by. Come to the Himalayas, come to Leh and explore the beauty spread in thousands of kilometres. The moment you step in, the place will compel you to stay for a long time or visit the place again and again.
Leh Fast Facts
City: Leh
District: Leh
State: Jammu and Kashmir
Country: India
Famous for/as: Hill Station, Scenic, Trekking
Best Season: Jun - Sep
Summer: 5 - 40°C
Winter: -14 - 24°C
Rain: Jul - Aug
Altitude: 3500 m ( 11483 ft)
PIN Code: 194xxx
STD Code: 01982
Leh News Papers
English: Kashmir Times, Kashmir Herald
Hindi: Daily Aftab, Daily Kashmir, Wadi Ki Awaz,
Languages: Hindi, English
15 Places to Visit in Leh