Kuwait Tourism
| | | | |
| --- | --- | --- | --- |
| | 0 | | Reviews |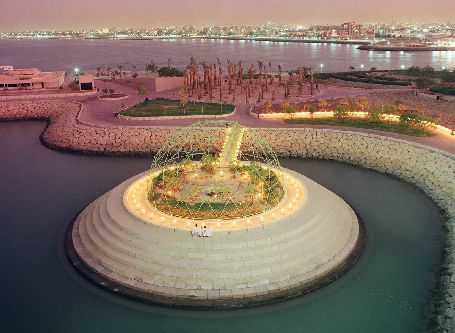 About Kuwait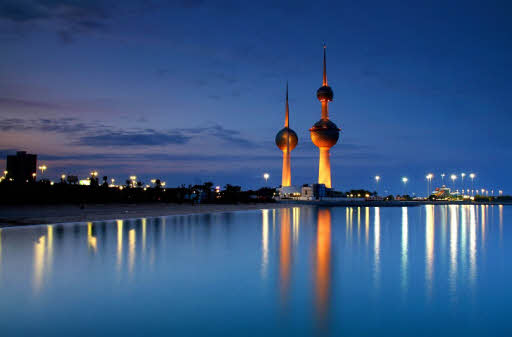 Kuwait is anenthralling mix of Western tolerance and strict Islam values. The capital, Kuwait City, is a flourishing metropolis which is full of the expected luxury hotels, high-rise office buildings and designer shops, but the nation is also home to intricately detailed mosques and palaces, with the Islamic religion playing a crucial role in society.It has grown from a nation of pearl divers and merchants into one of the world's foremost oil exporters. This heritage has not however been forgotten; important traditions and the country's mores is woven into day to day life. Kuwaitis are warm, welcoming and very friendly, making for an enriching holiday destination and a memorable stay.Kuwait offers a surprising amount of attractions for such a small country and also boasts aurbanized tourist infrastructure which offers world class hospitality and service. Kuwait City is abode to many manmade tourist attractions such as the Kuwait Towers, Liberation Tower and many museums, but it is outside the capital conurbation where you can really experience and appreciate the country's exquisiteness.
The emirate of Kuwait is the 11th richest country in the planet, due to its position in the Persian Gulf atop a fifth of the earth's oil reserves. Bounded by Iraq and Saudi Arabia, Kuwait isn't a chief visitor destination yet, but for a first glimpse into the Arab world, it's an interesting place with a wide assortment of activities. Kuwait City is its capital, with the Grand Mosque a must-see attraction. The city's huge amount of malls and markets will glee shopaholics.
Many mosques are dotted across the tiny country as well as monuments devoted to those who died in battle against the Iraqis.Shopping opportunities are in profusion, with ancient souks selling conventional wares and sprawling malls selling the latest consumer products. The range and diversity is endless and products are very good value for money.
Kuwait Fast Facts
City: Kuwait
State: World
Country: Kuwait
Famous for/as: Amusement Park, Beaches, Fishing, Garden, Scenic, Temple
Best Season: Nov to April
Summer: 24 to 45°C
Winter: 8 to 24°C
Rain: Nov to April
Area: 17820 km2
Altitude: 55 m
STD Code: 965
Languages: Arabic
20 Places to Visit in Kuwait