Hiking in Itanagar, Arunachal Pradesh
Popular
1
Tawang
Land, Pilgrim
Famous for: Old Monasteries & Waterfalls

---
Tawang is the land dominated by the local Monpa and Sherdukpen tribes and it boasts of centuries-old monastery, dragon gates, hundred pristine lakes and many gorgeous waterfalls. Poised high up ...
Upcoming
2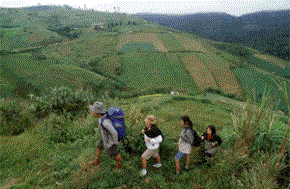 Talley Valley And Shivling Kardo Hills
Land, Nature, Pilgrim
Famous for: Shivling & Wildlife Sanctuary

---
Talley Valley is a rich habitat of many unique and endangered plants and wildlife. Talley Valley Reserved Forest and Talley Wildlife sanctuary is situated at an...
Things to do in Itanagar ( 21 )