History of Dehradun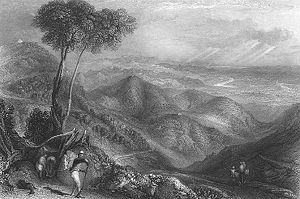 This renowned hill station of Dehradun has been linked to the story of the Ramayana and the Mahabharata. It is believed that Ram's brother Laxman visited Dehradun after the battle between Ravan and Lord Ram. In the epic Mahabharata, the legendary royal guru to the Kauravas and Pandavas, Dronacharya was born and had resided in Dehradun for many years.
The temples and idols found in the areas surrounding Dehradun have links with the mythological era of the Ramayana and the Mahabharata. The leftovers found in the region are said to be dated around 2000 years old. Besides these temples, the literature also reflects a link of this city with the events of the Mahabharata and the Ramayana.
In 1368, Mahmud of Ghazni during his campaigns in India invaded Dehradun. From 1814 to 1816, the British East India Company and Nepal went to war over this region. Then with the signing of the Treaty of Sugowli, this part was given to the British East India Company. In 1816, the British got Dehradun and in 1827-1828 Landour and Mussoorie were colonised. It was included in the Garhwal Mandal in the year 1970 and finally in 2000, a new state Uttarakhand was formed from the north-western districts of the Indian state of Uttar Pradesh and Dehradun was made its capital.
15 Places to Visit in Dehradun