Culture of Bangalore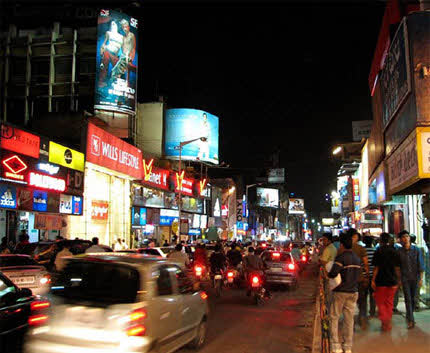 Bangalore is rich in its cultural values and traditional ethics. This in with the growth of technology has melted into a modern day cosmopolitan city life.
People
There is a huge unity and Hospitality among the citizens of Bangalore and that is the reason they welcome every tourists with an open heart. They treat their guests with traditional and tribal welcome dance and songs and also offer some of their exclusive dishes. Being the cosmo city and the IT center, pub culture dominates a lot.
Entertainment
A happening city indeed it is with a huge number of pubs, Art and entertainment galleries, bright nightlife, huge shopping malls. There are sumptuous areas for recreation and fun. Lal Bagh and Cubbon Park are some of the parks for which the city is called Garden City of India.
Local Festivals
With vibrant colors and lights all over the city festivals of India like Deepavali, Holi, Dussehra, Eid-ul-fitr, ganesh chaturthi etc is celebrated. This is done without any religious boundaries and so you can enjoy joining them coming from any part of the world.
Arts and crafts
Arts and crafts of Bangalore are one of the most impeccable throughout the entire world. Starting from the finest crafts of wood carving, ivory carving to the most striking and renowned Mysore paintings, all the credit goes to the impeccable Bangalore arts. Along with this some superb works of doll making, Metal ware, sandalwood craft, all of these showcase the craftsmanship of Bangalore.
Religion and language
Bangalore is the home to several distinct types of religions like Hindu, Marathi, Konkani, Tamil etc and showcases the perfect culture of India. Languages spoken here are Tamil, Telugu, Hindi, Marathi, English etc. With so many types of people, Bangalore is now the third most populous city of India.
Film and music hubs
Also the south Indian film industry is greatly influenced by the Kanada Film institute and production studio situated at Bangalore. The culture is widespread in the Kannad music industry as well. Bangalore holds a great future in restoring nation's cultural diversity. Classical music is one of the most prominent music in Bangalore. The Bangalore Gayana Samaja is the figure which has been consistently promoting the Indian classical music and dances in Bangalore.
Things to do in Bangalore ( 14 )