Bangalore Tourism
| | | | |
| --- | --- | --- | --- |
| | 0 | | Reviews |
About Bangalore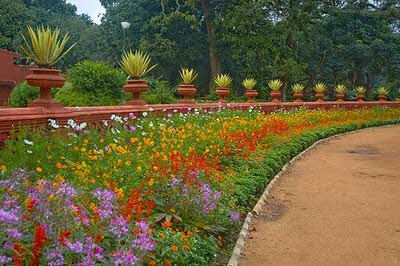 Bangalore is a city situated in the state Karnataka, India. It is in the South Indian region of the Deccan Plateau called Mysore Plateau. Its statistical location is 12.97° N 77.56° E .There is an uneven symmetry between the northern, southern and eastern western regions of Bangalore. The captain of an empire named Vijayanagare was the founder of this city. The climate is very pleasant in Bangalore over all the four seasons. From the weather report it has been noticed that the temperature has never crossed above 30 degree Celsius and below 11 degree Celsius. And this moderate weather is a huge attribute that attracts many people to visit Bangalore amongst all South Indian cities.
Bangalore is heavily established in industrial and manufacturing business. All the best known companies of India such as Bharat Electronics Limited, Hindustan Aeronautics Limited and Indian Telephone Industries etc have their main centers located at Bangalore. The IT (Information Technology) department of the whole Nation is still to catch up the pace with this sector of Bangalore. This feature has led to its alternative name "silicon Valley of India". There are two prime parts that control the all-over functioning of IT sector in Bangalore. The Electronics City is one part of it which contains all the Software Technology Parks of India in short commonly called STPI. The other part located at Whitefield is known as the ITPL- International Technology Park Limited.
The connectivity to Bangalore is well determined by the railways and airways. There are many historical and religious places to visit in Bangalore. This city is always on the limelight and the nightlife is also happening. From sophisticated five star hotels to reasonable and delicious restaurants everything is included in this metropolis. You can also enjoy shopping in at a long list of malls in Bangalore.
Bangalore Fast Facts
City: Bangalore
District: Bangalore Urban
State: Karnataka
Country: India
Famous for/as: Garden, Planetarium, Zoo
Best Season: Sep - Feb
Summer: 20 - 36°C
Winter: 10 - 30°C
Rain: Jun - Aug
Area: 709.5 km2
Altitude: 920 m ( 3018 ft )
PIN Code: 560xxx
STD Code: 080
Bangalore News Papers
Kannada: Kannada Prabha, Kannada Ratna, Praja Vani, Sanjevani
English: Bangalore Mirror, Deccan Herald, TOI
Languages: Kannada, English, Hindi
15 Places to Visit in Bangalore