Waterfall in Brazil
Must See
1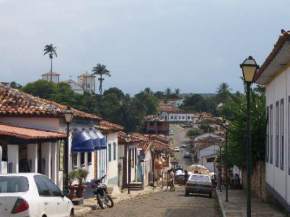 Pirenopolis
Nature, Water
Famous for: Waterfall

---
Recognized in 1727, Pirenópolis is said to be the heart of Goiás state and ethnicity in Brazil. It has preserved its splendid regal architecture, which gives the met...
Must See
2
Foz Do Iguacu
Nature, Water
Famous for: Waterfalls

---
Foz do Iguacu is positioned on the boundary of Paraguay and Argentina in the southern Brazilian state of Parana. The city's huge lure here is the colossal cascade branded as Iguacu Falls, on...
Things to do in Brazil ( 14 )