Culture of Trivandrum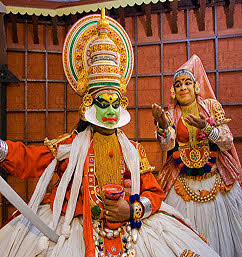 People
People in Trivandrum mainly comprise of Malayalis and are quite humble and polite by their behavior. Dravidians are the actual natives of the city and are quite silent and don't react vigorously. Therefore, one could see the scenario of brotherhood and communal concord everywhere in the city.
Language and religion
The main language spoken in Trivandrum is Malayalam but people there also makes use of Hindi, English and Tamil. Dravidian language Tamil is widely used and understood by many of them.
People of different religions can be seen in Trivandrum but the major section is covered by Hindus. But one could see great hospitability among the people of different religions like Christianity, Hinduism and Islam.
Food
Food in Trivandrum is really mind-blowing and there are lots of small eateries and restaurants in the city to quench your hunger. The maincuisines you can find in the capital city are North Indian, South Indian, Chinese and also American dishes.
Local festivals, art and music
The capital city of Kerala, Trivandrum is also privileged with so many festivals and fairs. The main festivals celebrated with great fervor and pomp are the Village fair, Attukal Pongala, Food Festival, Nishagandhi Dance festival, Vetta and Arattu, Classical Music festival, etc. Onam is the most famous festival of Trivandrum which is celebrated mainly in August.
Things to do in Trivandrum ( 22 )