Culture of Porbandar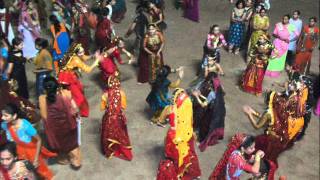 People
Warm and cordial behavior of the local folks of Porbandar makes the city more popular destination. They are highly fond of their culture and traditions. Local people of Porbandar are great followers of their leader named Mahatma Gandhi and so, are quite humble and polite by nature.
Language and religion
The main language that could be seen on the tongue of people of Porbandar is Gujarati but most of them also use Hindi to converse with their guest tourists.
The major section of the entire population of Porbandar is covered by Hindus and few Muslims and Christians could be seen over there.
Food
Porbandar food is highly influenced by Gujarati dishes and the people there are great lovers of spicy snacks. The main varieties that are found in Porbandar are Kadhi, Dhokla, sev, mohanthal, undhyo, and much more. The preparation of food in Porbandar is quite simple and they use main ingredients like groundnut, coconut, seasame seeds, buttermilk, etc.
Local festivals, music and art
The local people of Porbandar used to celebrate the festivals with great fervor and gusto. The main festivals celebrated in Porbandar are Holi, Navratri and Dussehra. Navratri festival is the much liked festival of Porbandar and its celebration continues for 10 days.
Things to do in Porbandar ( 14 )