Manikaran Tourism
Land of Hot Springs
| | | | |
| --- | --- | --- | --- |
| | 0 | | Reviews |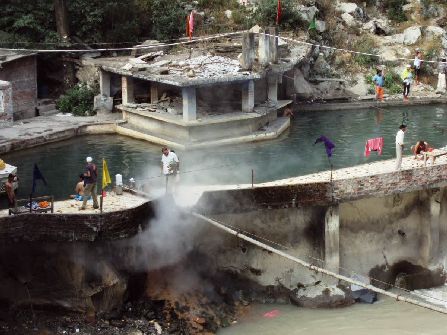 About Manikaran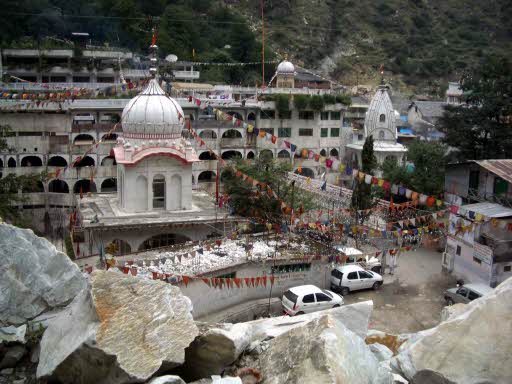 Perched up across the snow- clad peaks of the Parvati Valley, Manikaran is a popular pilgrimage destination for both the Hindus and the Sikhs. Noted for its hot water spring, this beautiful hot spot is nestled at an altitude of 1737 m enveloped by lush greenery and enticing landscapes of nearby peaks, valleys and waterfalls. Located at a distance of about 45 from Kullu and 3 km from Kasol, Manikaran is one of the most sought after tourist destinations in the state of Himachal Pradesh. The unique hot springs of the region draw a number of tourists to enjoy an unusual experience to take a dip in the warm water even in the chilly winters.
The evolution of this exotic place is associated with a mythological legend according to which Lord Shiva and Parvati were roaming around the forests in Himalayas and came across this place. While wandering, Parvati dropped one of her jewel or mani in the stream and asked Shiva to retrieve it. Then Lord ordered his followers to search for it but they failed. Getting raged, Lord Shiva opened his third eye which caused great disruption in the universe. Then the serpent dos, Sheshnaag appeared and hissed. As a result, there was a flow of boiling water all over the place and a number of precious jewels emerged out and Parvati got her lost earring. Since then, the place was named as Manikaran and the water continues to be hot. The hot spring of Manikaran is so hot that one can boil rice in it and trout fishing is also enjoyed here.
The prominent attraction in Manikaran is the gurudwara of Sri Guru Nanak Devji that make it a highly sacred place for the Sikhs. Moreover, the Ramchandra Temple and Shiva Temple are also equally popular which draw a huge population of Hindu devotees to the holy place of Manikaran.
Manikaran Fast Facts
City: Manikaran
District: Kullu
State: Himachal Pradesh
Country: India
Famous for/as: Temple
Best Season: All year
Summer: 15 to 20°C
Winter: 5 to 14°C
Rain: Jul to Sep
Altitude: 1760 m
PIN Code: 175105
STD Code: 01902
Languages: Himachali, Hindi
8 Places to Visit in Manikaran