Kohima Tourism
| | | | |
| --- | --- | --- | --- |
| | 0 | | Reviews |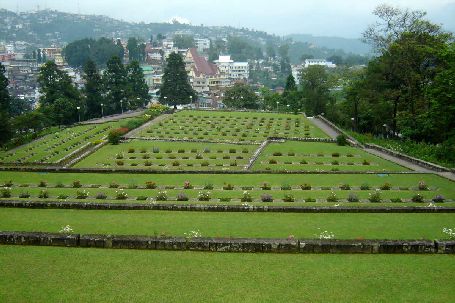 About Kohima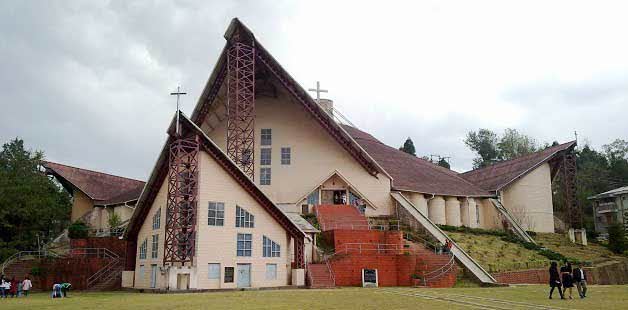 Making up mind to explore the north-east region of India!!! Kohima, the enticing capital of Nagaland, must be placed at the first preference. Kohima was declared as the state capital on 1st December, 1963. Hovering at an altitude of 1495 meters above the sea level, Kohima is a great hill station to be travelled around. Enclosed with lush green vegetations and Monster Mountains, Kohima is situated in the southern nook of Nagaland. Kohima is quite alluring having its all four sides sharing with other most wonderful lands – Myanmar on its east side, Arunachal Pradesh on its north, the Brahmaputra Valley on its west and to its south lies Manipur!!
Angami Naga tribe is considered to be the main owner of Kohima. Thigoma was the earlier name of Kohima and then afterwards, it got this name from Kew Hi, a wild flower plant which can be witnessed in the Nagaland Mountains. Being located on the edge of the high hill, Kohima offers spectacular views to its visitors. The capital city is sprinkled with lots of tourists attractions on its land; among which the main are Kohima Zoo, Japfu Peak, War Cemetary II and many more attractions in form of picnic spots, museums and villages. Therefore, the city is not only famous for its scenic beauty but is also capable of alluring tourists through wildlife also.
Weather of Kohima is quite attractive throughout the year but the months between October and March are quite favorable. The atmosphere of Kohima remains joyful all the time just because it is embedded with grassy green forests. Also, add a charm to your visit to Kohima by doing exclusive shopping of hand-made handicrafts, vests, attractive shawls, decorative items made by local folks and much more…
Kohima, capital city of Nagaland, is easily accessible through all the means and from all the parts of the country. It has lot to offer its visitors and Nagas are quite humble and passionate enough and surely you will be greeted very heartedly!!!
Kohima Fast Facts
City: Kohima
District: Kohima
State: Nagaland
Country: India
Famous for/as: Hill Station, Scenic, Wildlife
Best Season: Oct - May
Summer: 16 to 31°C
Winter: 5 to 30°C
Rain: July to Oct
Area: 20 km2
Altitude: 1444 m (4738 ft)
PIN Code: 797001
STD Code: 0370
Kohima News Papers
English: Eastern Mirror, Morung Express
Nagamese: Tir Yimyim
Languages: Nagamese, Angami, Hindi, English
15 Places to Visit in Kohima