Culture of Kohima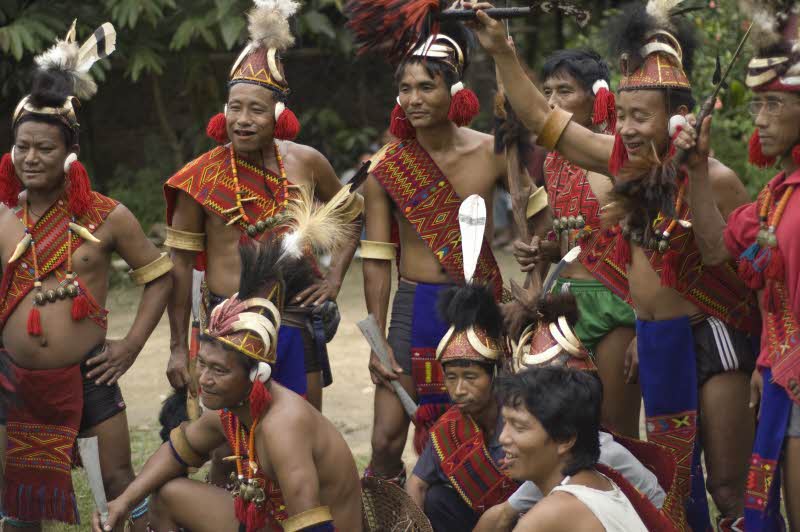 People
Most of the rural tribes' people could be seen residing in Kohima. One can see the local habitats of the tribes like AO, Sangtam, Chakhesang, Angami, Rengma, Konyak, and many more. People of Kohima always remain ready to contribute as much as possible towards their society and culture. The people of Kohima greet their guest with great hospitability and warm welcome.
Language and religion
Nagamese is the most popularly used language by the people of Kohima. But, then also each of the tribes has their own dialects. The other main languages of Kohima are English and Hindi.
Among the religions in Kohima, Christians hold the majority of about 90%. This happened because of promotion of Christian missionaries during the British era.
Food
The most common food taken by the people of Kohima are the meat and rice. The taste of the food increases as it is eaten on the banana leaves. The other most delicious cuisines of Kohima are fish fried rice, Poora Mach, Dal and egges, Poora haah and Koat Pitha.
Local festivals & Art
The famous festivals of Kohima are Moatsu Festival, Hornbill festival, Ngada Festival and Sekrenyi. These festivals are celebrated with great joy and bliss in the months of May, December, November end and February respectively.
Weaving is the main activity done by the people of almost all the tribes and is one of the traditional crafts.
Things to do in Kohima ( 13 )